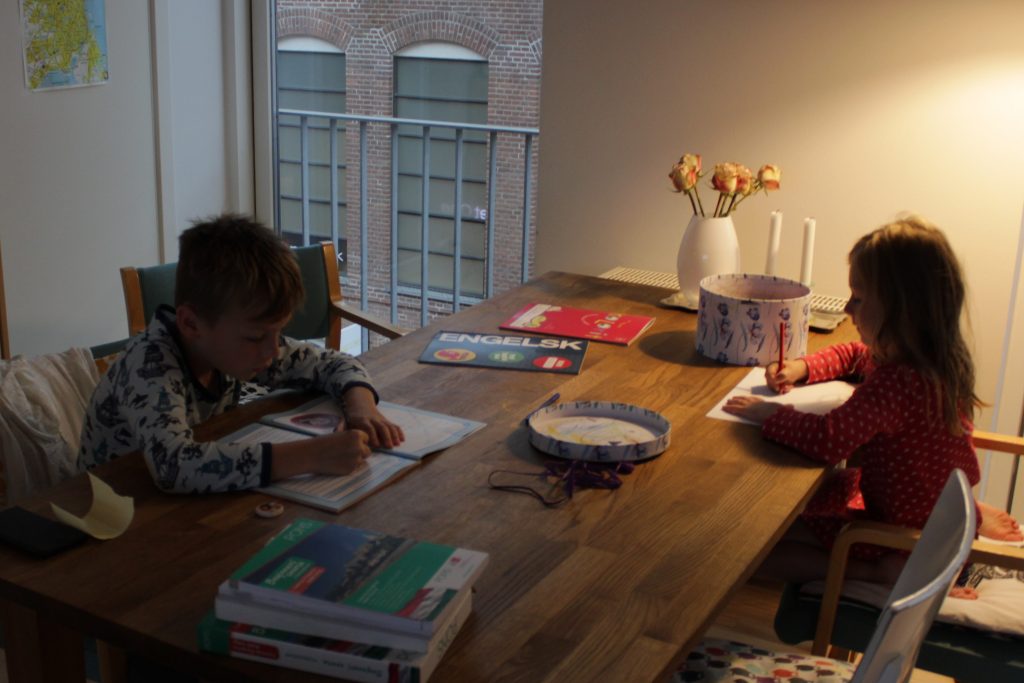 Hjemmearbejde.
Matthias: "Mor, jeg skal skrive i lektier hvad jeg er bekymret over."
Mig: "Hm.., at brække dine ben?"
Matthias tænker.
2sekunders pause.
Matthias: "Mor, skriver man børnelokker med 2g-er eller 2k-er?"
Livet i hovedstaden har sine fordele og ulemper…
Homework.
Matthias: "Mother, I have to write about what worries me."
Me: "Let me think. perhaps you're worried about breaking a leg while you're playing?"
Matthias (after 2 seconds of pondering): "Mother how do you write pedophile, with an a or an e?"
Life in the capital has its advantages and disadvantages.
Házifeladat.
Mátyás: – Anya, le kel írnom, hogy mi aggaszt.
Én: – Hát írd, hogy attól félsz, hogy játszás közben eltöröd a lábad.
Mátyás gondolkodik. 2 másodperc szünet után:
– Anya, azt, hogy cukrosbácsi, egybeírják, vagy külön?
A nagyvárosi életnek megvannak az előnyei és a hátrányai.